SUNNY Southwest Florida Real Estate Agent
Posted: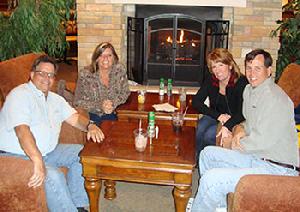 SUNNY Realty SERVicES Southwest Florida Realtor
__________________________________________________________
"SUNNY Realty SERVicES goal in delivering SERVicES is to provide honest business relationships that are pleasant & done with the highest integrity".
Whether a buyer or a seller, I like our clients to know that my service to them is about them and their needs. Gaining your trust and working with you is of utmost importance. Having an open dialogue where you can pick up the phone and contact me with any need – hairdresser, restaurant, etc. is what John and I offer.  We know Southwest Florida well, we have been residents for over 20 years and have become experts in our field.
We want to present a friendly approach to earn your business.Being a reliable resource that you can count on is important to us as business owners. We want to extend a caring attitude and a helping hand. In this environment people don't know who to go to and who they can trust. Building a business by "word of mouth" is important to us. That's how we did it 20 years ago, and that's how we do it today. Our heart, mine and John's, is to SERVE YOU! Remember, Its All About YOU!
My goal in delivering real estate services is to provide honest business relationships that are enjoyable and done with the highest level of integrity possible. My husband John and I work hand in hand to provide exceptional services that exceed our clients expectations. It is with excitement that we offer southwest Florida these EXPERT services through SUNNY Southwest Florida Real Estate SERVicES, making the RIGHT CHOICE….its all in the name.
As a buyer
Did you know we can show you all other realtors property as well as our listings. It is important to use one Realtor to get the consistency you deserve. Allow us to evaluate your needs in finding property for you in Southwest Florida.
If you are considering a new property we can represent you. On new property the developer pays us for assisting you and best of all it does not increase your price. This is part of a developments marketing budget as they then have thousands of real estate agents that could bring them potential buyers. While sales centers assist you with a purchase they do no represent you.
Our Southwest Florida area is full of exciting things to do and has beautiful homes in all price ranges. Whether you are relocating, purchasing a home for the first time, or moving up, having an experienced Realtor® can mean the difference between a good or great experience. Because of Sunny's experience each transaction becomes a GREAT transaction. You ask WHY? Because YOU deserve the greatest representation available. If you want to receive VIP service during your sale or purchase, give me a call. My goal is not to be your Realtor® one time, my goal is to be your Realtor® for life. Allow me the privilege of serving YOU.
I can help you find the right home for the right price by being the right choice agent.Buying a home is probably one of the biggest investments you will ever make. Take advantage of my  years of experience and familiarity with the local market, and make your home-buying experience a pleasant one.
As a seller
Looking to sell your home? I can help you get the best price in the least amount of time. With my experience and knowledge of comparable sales in your neighborhood, I can help you determine what your home is worth in the current market.
I will get your home in front of a large number of home buyers on the Web and in person. You can rely on me to handle all details so this will be a stress-free process for you, our client.
Location: We will highlight the positive aspects of your properties location.
Condition. It is important that your home is always available and inviting to potential buyers.
Price. We will provide you with a market analysis of your property. It is important to listen to our advice in terms of pricing. Our goal is to sell your property, not just list it.

As a client, SUNNY of Southwest Fl Real Estate is prepared ….

To represent you on the basis of trust and confidence, a fiduciary relationship.
Unless representing both buyer and seller, her relationship is transactional, owing to both parties:
full disclosure
limited confidentially
accounting of all funds
disclosing all material facts that affects the value of the real estate
dealing honestly and fairly
Regarding FL Real Estate agency representation please click this link:…Real Estate agent representations
REMEMBER:  "SUNNY Realty SERVicES in Southwest Fl."
"We will provide honest business relationships that are pleasant and done with the highest integrity"